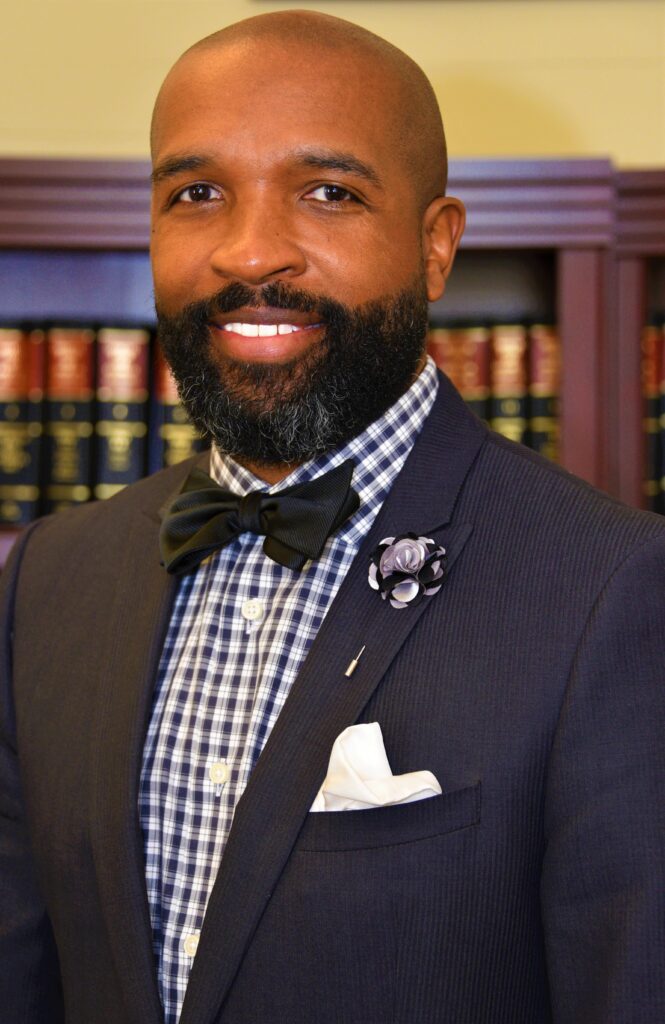 The Smith Legal Group, LLC is a premier general practice law firm located near Olde Town Conyers Historic District (directly across from the rear entrance to the Rockdale County Courthouse and next door to the Rockdale County Board of Commissioners). The firm practices out of a freestanding commercial house built in 1947.
Frank T. Smith, Esq. is the owner of The Smith Legal Group, LLC. Born in a small town in Virginia, Atty. Smith was raised in the D.C. metropolitan area. After earning his Bachelors of Art from the University of Virginia, in Charlottesville, Virginia (May 1994), he attended the Thurgood Marshall School of Law (TMSL) at Texas Southern University, one of only six predominantly minority law schools in the country. While attending TMSL, Atty. Smith founded the TMSL Student-Alumni Association and served as President of the TMSL Black Law Students' Association. He was also a top ranked Moot Court orator and brief writer his three years at TMSL.
After earning his Juris Doctorate from TMSL (May 1998) and serving as law clerk to the Honorable Lamar McCorkle, Harris County 133rd District Civil Court Judge, he relocated to Georgia. In May of 2000, Atty. Smith moved away from working for firms and stepped out on his own with concentrations in criminal law, domestic relations, civil litigation, personal injury, wills, business law, and church law.
Atty. Smith served as a conflict panel defense attorney for Fulton County, Rockdale County, and Clayton County for a total of fourteen years. Simultaneously, he served as the Solicitor for the City of Lithonia for ten years. His knowledge as a defense attorney and a prosecutor gives him a unique edge in the defense of his criminal cases.
He has served as a guest lecturer on the subject of contracts for the Continuing Education programs at Georgia Perimeter College and Atlanta Metropolitan College for over thirteen years. He currently serves as an adjunct professor at Morehouse College for the subjects of Law and Society, Police and Law Enforcement, Corrections, and Juvenile Delinquency. Atty. Smith frequently serves as a keynote speaker on various subjects for various programs at local schools, clubs, churches, and organizations. He has received numerous awards and accolades throughout his career.
If you need a quality attorney, then contact us. Contact Us